Seriously! There are some very creative people out there! I am amazed at others talents.
How cute is this? I would duplicate this in a heartbeat but then ugh! ya have to store it!
If you want to make this go to birshykat.blogspot.com
Here is another adaption of the same idea and still stinkin cute!
Here is our front porch – some real pumpkins and some fake ones. After looking at other front porches ours looks kinda sad!
Do you think they really have a orange front door – or just painted it for the occasion?
And everyones favorite from Pottery Barn last year – still lovin it!
This front porch is over the top and wonderful! I love it!
This is also a lovely fall front porch.
And don't forget to add  your house number!!
Elegant Fall!  Grandinroad.com has some of the best "drool worthy" outdoor assessories.
Topiaries with lights are great on a front porch
This window box is too darn cute!!
Gilded pumpkins – beautiful!
I love these black and white pumpkins
seeinginkspots.blogspot.com
Pumpkin Bling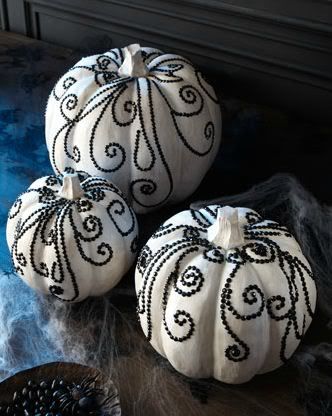 Monogramed Pumpkins
Argyle Pumpkins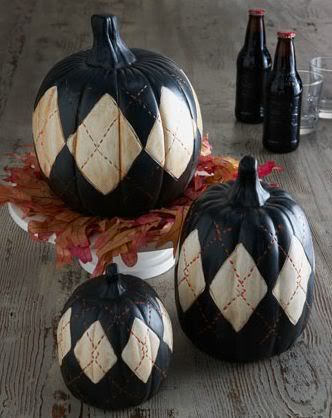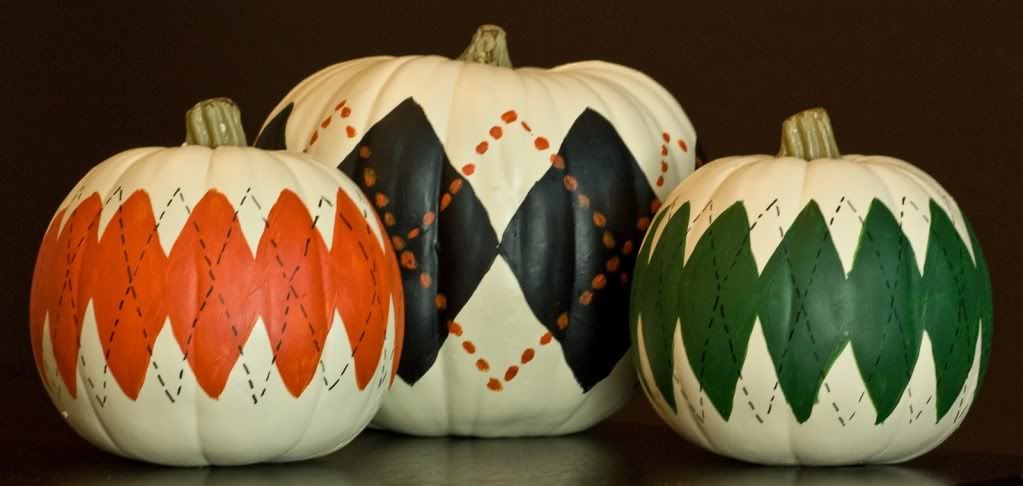 Lace Pumpkins
Mummy Pumpkin – actually this would be easy to make. Think I already have the supplies in my first aid kit
Velvet Pumpkins – so gorgeous!
Thank you for visiting my blog – if you have time please leave a comment.
Happy Fall!